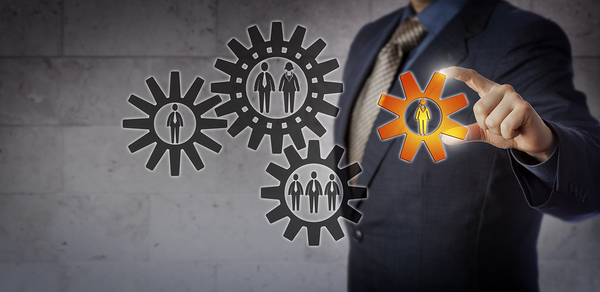 Performance management today is moving beyond the annual review and top-down goal setting.
Performance management is undergoing a dramatic change across industries and companies. Organizations are rethinking fundamental aspects of the performance management process, including the frequency with which reviews are done, methods of manager training, and goal alignment.
With so much change in this important area of human resources, many companies are turning to an outside HR consulting firm to help identify how to implement change. For a closer look at what changes are most critical, here is a closer look at how to define performance management, along with six best practices for effective performance management.
Traditional Performance Management Model
Before determining what kind of performance management system your organization will use, it is important to discern what the outcomes of the process should be. Is performance management used for making major decisions, such as compensation adjustments, promotions, or staff reductions? Is it used for employee development, shaping needed training, mentoring, and leadership development programs? Is it used to reinforce corporate values and core business priorities?
Without this clarity, or with too many competing uses, a performance management system can sink under its own weight.
The typical performance management process usually follows a precise sequence of actions:
Determining organizational strategy, goals, and priorities
Performance planning by HR teams and between managers and employees to clarify expectations
Ongoing feedback from managers to employees
Employee input and self-evaluation
Manager performance evaluation
Formal performance review
Documentation and submission
The Need for New Thinking
Numerous surveys point to widespread dissatisfaction with traditional performance management. Among recent findings:
A 2014 Society for Human Resource Management study found the majority (53 percent) of HR professionals graded their organizations as a B or C+ in performance management. Twenty-one percent gave their companies a C, while only 2 percent gave an A grade.
That same study revealed that 32 percent of HR professionals disagree or strongly disagree with the idea that managers do an effective job at differentiating between poor, average, and strong performers.
A 2015 Deloitte study showed 89 percent of companies were planning to change their performance management strategies.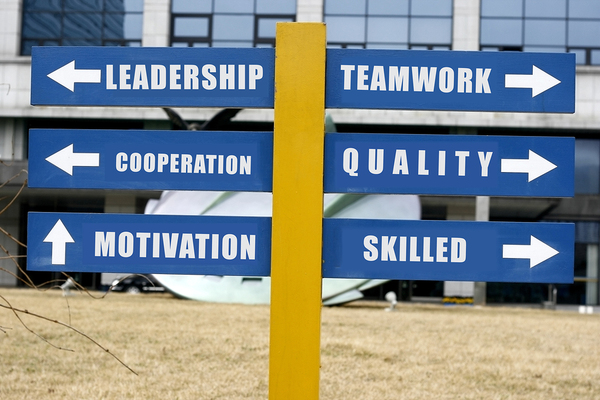 Performance management is a complex process that is evolving to focus on relating individual goals to corporate values and priorities.
New Approaches to Performance Management
Here are a few of the key changes that are driving transformation in performance management:
A Shift in Feedback Frequency. Companies are abandoning the annual performance review. In its place are systems that allow for real-time, frequent feedback by managers, co-workers, and customers. Software platforms allow for immediate feedback, constructive criticism, and actionable insights. This data can be aggregated and quantified to enable big-picture conversations and analysis about employees and groups.
Better Conversations. Shifting away from the annual review requires managers to have more disciplined approaches to how they speak with employees about performance. Frequent feedback works best when managers can help employees see their roles and impact on goals.
Bottom Up. Establishing goals can shift from a top-down approach to one that begins with employees. Once organizational goals are established, employees can take ownership of individual goal setting by setting priorities that align with bigger objectives.
Better Manager Training. Effective performance management in the new paradigm will rely on managers extensively. That means those managers need additional training and leadership development to help their employees succeed. This training can include how to help employees orient their goals around corporate strategy, coaching employees about career paths and opportunities, and committing to regular feedback mechanisms.
Technology Role. Companies today are using powerful technologies to integrate performance management with other core HR programs. This enterprise approach allows for quantification, analysis, and impact to be determined more quickly. Platforms allow companies and their employees to interact, learn from each other, leave feedback, find mentors, and solve problems.
Focus on Culture. Performance management is evolving beyond meeting basic business goals. Today's complex workforces require focusing portions of performance management on employee impact on workplace culture and climate.
The Importance of Perspective 
As HR professionals, especially in small and mid-sized companies, balance the competing demands and priorities of everyday work, the ability to create transformational change can be daunting. That is why many companies are turning to external experts to provide steady guidance and perspective on performance management and other key HR work.
At The Lindenberger Group, we help companies with the myriad complexities of performance management, team development, training, coaching and mentoring, and strategic planning. We also offer HR outsourcing services to help supplement and support small HR teams.
Our HR consulting firm works closely with clients in Philadelphia, New York, New Jersey, and throughout the country. Contact us for more information on how The Lindenberger Group can help your company create new performance management programs that drive results.