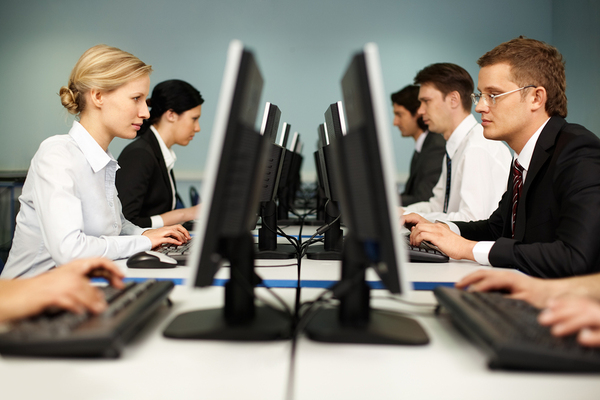 Simulation training helps employees experience real-world examples and get up to speed faster.
Employee training is a hallmark HR program that helps employers ensure that workers have the necessary skills and abilities to perform their job duties correctly. As workplaces become more complex, with more digital tools, databases, software applications, and devices necessary to complete work, the need for employee training is as critical as ever.
Using simulations to deliver employee training is one of the most effective training methods available today. Employees who have a hands-on knowledge and use of equipment and tools have more confidence and mastery of needed job skills and fewer errors as well. Companies can realize reductions in overall training costs by implementing simulation training in their learning and development programs.
Simulation training provides a virtual environment in which new apps, methods, or tools are introduced in a space that mimics real-life use. Often, simulation training is done digitally, with a virtual environment that mirrors actual work conditions, including background noise, effects, and simulated workspaces.
Employees navigate the new work needs within a simulated space that provides real-world examples and scenarios that offer employees a chance to use newly taught skills. Some simulation training requires employees to choose a specific option; if they do not select the correct choice, they are prompted to try again.
These practical approaches to training enable employees to test out and experiment, understand how systems work, and learn from mistakes without fear of repercussions.
Here are eight top benefits of training simulations in the workplace.
1. Real-Life Experiences
With training simulations, employees gain first-hand knowledge of tools, programs, and devices. Simulations can also go beyond dummy tools or equipment and provide actual sample scenarios, situations, or examples that can be tested. Sometimes, simulation training does not involve new technology, but the advent of new protocols, procedures, or processes that employees must use when interacting with customers, clients, or each other. With experiential learning, employees gain deeper knowledge and insights rather than reading about or watching a PowerPoint presentation.
2. Immediate Feedback
With training simulations, employees can receive immediate feedback about their efficacy and use of the platform, equipment, or guidelines. Instructors can provide constructive criticism in the moment, allow employees to hone their mastery at the time, and retry new skills or approaches. It is best if instructors provide this feedback immediately or soon after training sessions have concluded.
3. Knowledge Retention
By physically deploying new skills or actions, employees are more likely to retain insights and learned knowledge. Not only will employees retain the theory and broader concepts behind the new processes, they will also be able to apply those principles to practice, further enhancing knowledge retention.
4. Cooperation and Competition
Learning new skills and talents with others can be beneficial in several respects. For one, employees can learn from each other through observation and collaboration. Cooperation can have long-lasting benefits as employees trained together reach out to offer tips or help each other master new work. In some workplaces, friendly competition is appropriate and can be factored into simulation training, as long as it is done in a constructive and productive manner.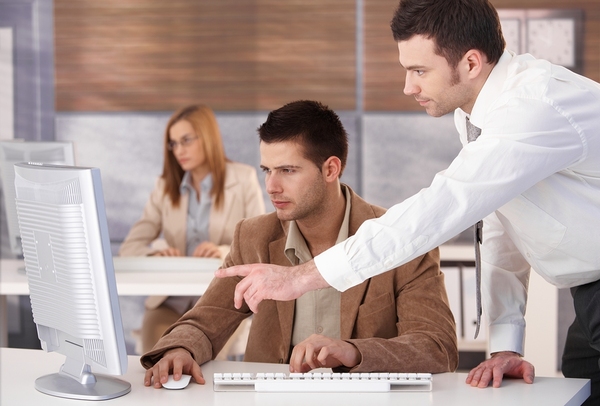 Simulation training allows for immediate feedback from instructors, giving employees opportunities to master new skills faster.
5. No risks
Employees may hesitate when introduced to new software, tools, or procedures for fear of making mistakes. With simulation training, employees are able to overcome such fears earlier and have fewer of them long term. By reducing these risks, employees gain confidence faster and are able to recall training in order to learn from previous mistakes made in a no-risk training environment.
6.  Quantifiable Training
One key benefit of simulation training is that it can usually be measured. Tracking, analyzing, and reporting on training data helps to provide HR departments with more credibility and insights that can be used to modify future programs. Collected data can also be shared with departments and managers and used as a part of employee assessment.
7. Multiple Uses
Simulation training does not need to be used only for new elements. Such training can be helpful as a refresher opportunity for employees looking to strengthen their skills or by managers who want employees to gain more experience or address a gap in work efficacy or efficiency.
8. Reduced Costs and Time
With improved retention and practical, hands-on approaches, simulation training can dramatically reduce the amount of time and costs associated with employee training. With on-site simulation training, companies do not bear the costs of travel associated with remote training. Furthermore, employees trained via simulation are up to speed on new tools faster.
At The Lindenberger Group, we help companies design and implement robust simulation training programs. Particularly helpful to companies with small HR teams, our HR consulting firm helps expand the impact of in-house staffs. Contact us to learn more about how The Lindenberger Group can help your company take training to the next level.