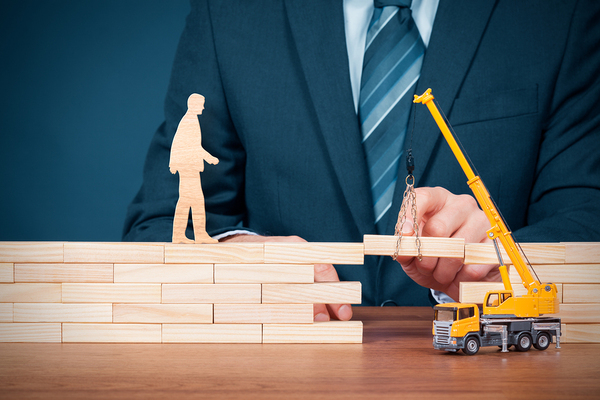 Employee career paths are a major focus of Google interactions between workers and managers.
Earlier this year, Google released information about some of its most effective management and leadership programs. These tools provide some interesting insights into how the company helps its employees grow and its managers lead.
The programs offer valuable lessons for companies looking to transform their HR functions. Here are four lessons HR can glean from Google management practices.
1. Managers Need Feedback From Employees
Twice a year, Google employees are asked to evaluate their managers. Feedback is aggregated and anonymized and is used to help managers improve. It is not used for performance reviews or compensation adjustments.
Employees are asked whether they agree or disagree with 11 statements:
My manager gives me actionable feedback that helps me improve my performance.
My manager does not "micromanage" (i.e., get involved in details that should be handled at other levels).
My manager shows consideration for me as a person.
The actions of my manager show that he/she values the perspective I bring to the team, even if it is different from his/her own.
My manager keeps the team focused on our priority results/deliverables.
My manager regularly shares relevant information from his/her manager and senior leaders.
My manager has had a meaningful discussion with me about career development in the past six months.
My manager communicates clear goals for our team.
My manager has the technical expertise required to effectively manage me.
I would recommend my manager to other Googlers.
I am satisfied with my manager's overall performance as a manager.
There are also two open-ended questions:
What would you recommend your manager keep doing?
What would you have your manager change?
For managers seeking honest, actionable feedback, the questions help them identify where employees value their managers' work and where there is room for improvement.
The takeaway? Open and honest feedback is essential to organizational success.
2. Employees Value Regular Career Conversations
Google encourages managers to have frequent conversations with their teams about career paths. The worksheet that is used is based on four sets of fundamental questions:
What do you want? These questions ask the employee about goals over the next one, five and 10 years; interests, motivations, and dream role.
What is happening now? This section ensures the employee is clear about the current role, skills, most rewarding aspects of the job, and feedback received about strengths and weaknesses.
What could you do? Employees are asked to identify what can be done to approach the identified goal, from stretch assignments and projects to networking and mentoring.
What will you do? This section is where the employee articulates specific steps, deadlines, resources, and skills necessary to move closer to the goal.
The takeaway? Good leadership involves helping your staff set and attain career goals.
3. Employees Should Get Help Maintaining Work-Life Balance
Employee well-being is important to maintain morale, good work, and balance between work and the rest of one's life. Google uses the One Simple Thing methodology to encourage employees to identify one non-work goal. The goal should have a measurable impact on the employee's well-being.
Managers are encouraged to explain how the pursuit of the one thing will not negatively impact their work. Managers then hold the employees accountable for these goals and encourage them to share with co-workers, friends, and family.
Example goals include taking time to work out several times a week, disconnecting from work on weekends and while on vacation, and making it home in time to see children before bedtime.
The takeaway? Employee well-being rests, in part, on achieving goals outside of the work environment, and managers should encourage a strong work-life balance.
4. Hold Meaningful 1:1 Meetings
Google encourages managers to meet with employees 1:1 every week or two. To facilitate productive, focused meetings, employees use a shared meeting agenda, where each person can add agenda items. The company suggests the following regular agenda topics:
Check in and catch up
What can I help you with?
Goal updates
Administrative topics (expenses reports, time off)
Next steps on projects
Career development and coaching
Google also suggests holding the meeting at the same time and not in a conference room or from behind a desk. Everyone is encouraged to be on time, prepared, fully present, and adherent to the agenda.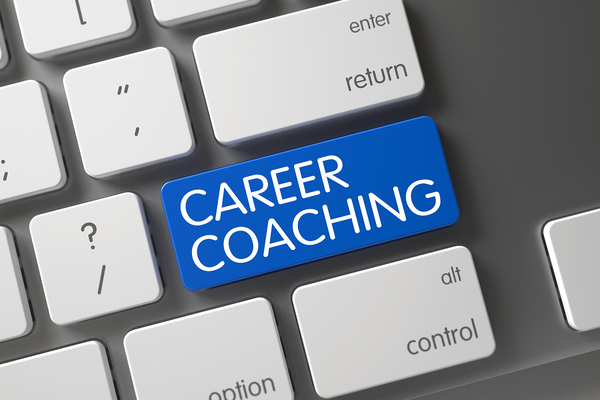 The takeaway? Coaching for career success requires structure and guided conversations between managers and employees.
Investing in Employee Success
Successful employee outcomes are at the heart of human resources. At The Lindenberger Group, we help teams maximize employee success. We help companies in New York, New Jersey, Philadelphia and beyond build great teams of motivated, engaged employees.
Look to The Lindenberger Group to help your HR team develop the following:
Coaching. Leadership coaching helps leaders and rising stars develop to their fullest potential. Coaching programs help employees address issues in their work and leadership, set goals, and identify the paths to attaining those goals.
Mentoring. Our award-winning mentorship programs succeed where others fail by developing models for long-term success that improve employee retention, morale, and engagement.
Outplacement. We help companies help employees move to new opportunities by providing customized training and assistance with new careers, retirement, or entrepreneurship.
As Google management practices illustrate, engaging in deep, meaningful work with employees helps benefit them and their managers. Contact us today to learn how The Lindenberger Group can facilitate your company's employee development.