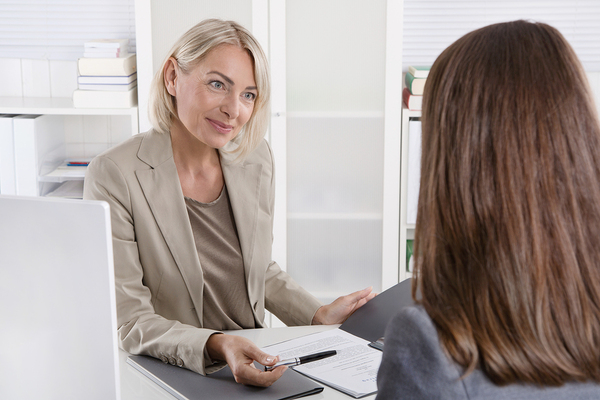 Executive coaches work closely with their clients to build on strengths to gain new skills.
Executive coaches offer leaders perspectives, insights, and self-discovery. When used effectively, executive coaches can help business leaders gain new skills and abilities, leveraging their efficacy in the workplace.
How can leaders … and companies … reap the most rewards from an executive coaching engagement? Here is a 7-step guide to maximizing the benefits of executive coaching.
1. Prepare for Discomfort
The best executive coaching engagements begin with a candid assessment, either through self-reflection or needs identified by others (a manager or the results of a 360-degree feedback assessment, for example).
Great coaches will work with you on those skills that have been identified but will also explore broader challenges and opportunities for improvement. Coaches are frequently zooming in and zooming out to help their clients gain an appreciation for where a particular challenge sits along the client's own perspective spectrum.
You will get more out of coaching if you are open to exploring these perspectives and actively considering new areas, some of which may not be easy but will, in the long run, improve your ability to lead.
2. Set Clear Goals
A coaching engagement usually begins with a discussion about the organization you lead, the challenges you face, and the key interpersonal relationships to be strengthened. Within that framework, you will set clear, definitive goals that will lead to desired outcomes during the coaching experience.
Having clearly defined goals helps both the coach and you to stay on track and work toward the best solutions both for you and the broader organization.
3. Be Open to Feedback
Often coaches will ask permission to meet with your peers, subordinates, or supervisor, sometimes with you being present. These sessions give the coach broader insights into your influence, impact, strengths, and weaknesses. Being open to this feedback is a brave step, and one that good leaders will embrace.
Understanding these insights and remembering that they are given with the aim of making you better can be deeply illuminating. However, if you are afraid of or resist this type of feedback, you will miss a great opportunity to grow.
4. Build Upon Your Strengths
Everyone has areas on which they can work. However, everyone also has strengths they bring to the table, and these should form the foundation of a healthy coaching relationship. It is likely that your strengths are what have gotten you to this point in your career.
Coaches will use these innate or learned strengths as a foundation for the coaching engagement and help you build your goals for coaching around these personal asset attributes.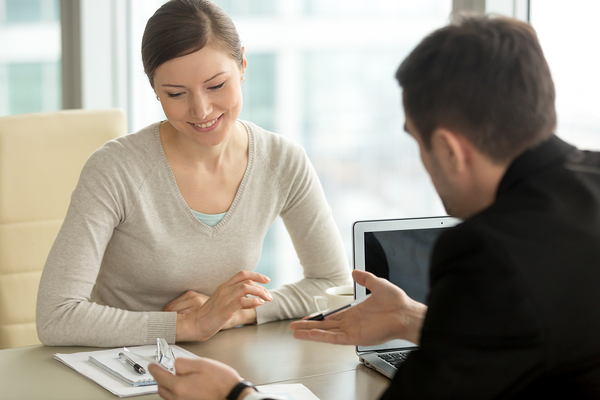 Coaches help clients discover new skills and techniques to improve relationships and impact.
5. Be Aware When Strengths Become Weaknesses
Your strengths can, at times, become weaknesses that are often hard to see until you begin the open self-reflection inherent in coaching engagements. The same relationship- building that helps propel you into a leadership role, for example, can also become a detriment if you do not create the right distance between yourself and subordinates.
New leaders often rely heavily on those strengths that got them to their newest position. That is understandable. However, at each step to progressively more complex positions, new skills are needed. An overreliance on the same skills is not always the best approach.
6. Remember That It Takes Practice
Tennis players who want to improve their backswings take hours to practice the technique, from positioning to hand placement to the swing itself. Learning a new language requires mastering vocabulary, sentence structure, and idioms.
The same holds true for leadership skills. When you master a new skill, you will need to test it out. Often that means trying new techniques when interacting with others or approaching a work challenge. You will not be fully comfortable with the new skill until it is practiced and lessons can be learned. Coaching is designed to provide a space where you can experiment and learn from these learned behaviors and reactions.
7. Show Courage
Leaders go first. When you agree to participate in a coaching relationship, you are taking a bold step that will end up benefitting you and your organization. While the idea of opening yourself up to criticism, scrutiny, and probing may seem unnerving, it is important to remember that coaches are there to help you improve as a leader.
At The Lindenberger Group, we help companies help their leaders grow. We offer executive coaching that empowers leaders to discover their true strengths. Our executive coaching and training programs can transform teams and organizations.
Contact us to learn more about how The Lindenberger Group can help with your executive coaching needs.