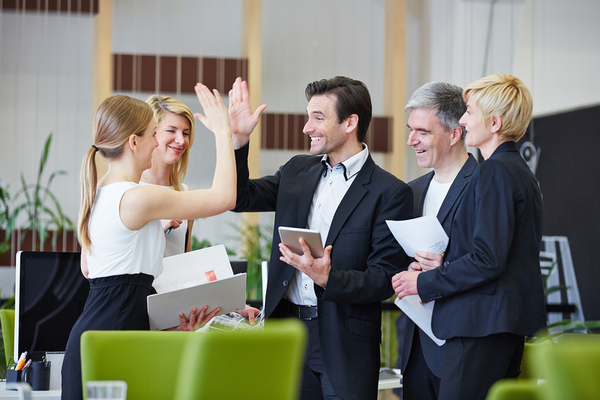 Employees often have incorrect assumptions about what HR's focus and function, according to a recent survey.
HR today is a complex enterprise that is increasingly involved in high-level decision-making that can transform an organization. Throughout the employee lifecycle, HR professionals play a critical role in identifying, hiring, training, and engaging employees in ways that help meet organizational priorities.
However, the results of a recent survey by Paychex shows that there are wide gaps between what employees believe HR does and what actually is done by HR. With such misperception out there, how can leaders start aligning employee expectations with HR realities?
Perceptions About What HR Does
Paychex asked 1,000 employees at various companies about what they believe human resource departments do and whether they do it well. The survey asked for complaints about HR and areas for improvement. Separately, 90 HR professionals were asked the same questions.
The top two answers for both employees and HR professionals show alignment. Both noted that resolving employee conflicts and addressing issues of racism, sexism, and workplace safety are top roles for HR.
It is the next set of tasks where there is a disconnect between employees and HR pros. Two-thirds of employees believe HR spends a lot of time focusing on employee benefits while only about half believe HR is deeply involved in recruiting and interviewing potential employees.
By contrast, two-thirds of the HR professionals believe that their work in recruiting and hiring are major components of the job. As for the subject of training employees, the discrepancy is stark; six out of 10 HR leaders noted that training is a top task, while only 29 percent of employees did.
| | | |
| --- | --- | --- |
| WHAT DOES HR DO (PERCENT RESPONSES) | | |
| ROLE | EMPLOYEES | HR MANAGERS |
| Resolving disputes | 79 | 70 |
| Racism, sexism, workplace safety | 76 | 72 |
| Managing employee benefits | 68 | 61 |
| Processing payroll | 55 | 56 |
| Recruiting new employees | 54 | 67 |
| Interviewing talent | 46 | 67 |
| Tracking sick, personal days | 45 | 58 |
| Approving vacation time | 33 | 44 |
| Training employees | 29 | 61 |
| Source: Paychex survey | | |
Top Priorities Reveal More Disconnect
Training was also noted as one of the top priorities by the HR respondents (41 percent), with recruiting (31 percent (the second most frequent response. Interviewing talent (27 percent) was also in the top five answers.
However, rank-and-file employees have a different perspective. Dispute resolution, equity, and safety hold the two top spots among those answering what their greatest complaints were with HR. Recruiting, training, and interviewing were in the top five complaints but the responses were 15, 14, and 12 percent, respectively.
This disconnect represents a significant issue for HR departments, particularly small departments with few employees that have multiple roles. HR professionals believe they need to focus much of their attention on identifying, onboarding, and training employees, while it is the handling of sensitive personnel matters that seems to be most on the mind of non-HR employees.
| | | |
| --- | --- | --- |
| PERCEPTIONS OF WORK (PERCENT RESPONSES) | | |
| ROLE | EMPLOYEES' COMPLAINTS ABOUT HR | HR MANAGERS' MOST WORKED ON |
| Resolving disputes | 24 | 28 |
| Racism, sexism, workplace safety | 16 | 16 |
| Recruiting new employees | 15 | 31 |
| Training employees | 14 | 41 |
| Interviewing talent | 12 | 27 |
| Managing employee benefits | 10 | 29 |
| Approving vacation time | 8 | 8 |
| Tracking sick, vacation time | 7 | 14 |
| Processing payroll | 7 | 20 |
| Source: Paychex survey | | |
How can HR departments address these issues? Here are several suggestions:
Develop managers through professional development plans that allow front-line supervisors to identify, address, remediate, and resolve issues related to employee conflict, racism, sexism, and safety concerns.
Make sensitive conflict resolution a visible and vocal priority for senior-level managers. From the C-suite down, policies need to be developed, expressed, reviewed, communicated, and supported to ensure employees feel welcome and to ensure that there is a healthy workplace environment.
Do not be afraid to fire those who are not in alignment with the values and culture the organization wants to create. Getting rid of employees who are disruptive of workplace values can clear the air and reduce the risk of lawsuits and complaints from employees.
Ensure that new hires and managers understand company values and culture. This, of course, means spending more time and resources on the recruitment and onboarding processes. However, doing the work up front to ensure new employees understand and follow guidelines about workplace values helps to infuse the organization with a more productive and efficient culture.
Consider outsourcing. With so much work needed to create the right climate and focus on the important tasks of hiring, interviewing, and training, it can be difficult to do everything well. Having a proven partner to collaborate on important HR work can give companies a head start.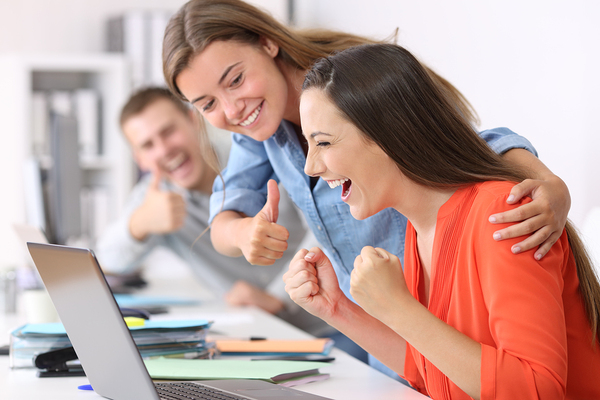 HR professionals noted in a recent survey that recruitment, interviewing, and training are top priorities.
At The Lindenberger Group, we work closely with companies throughout the country, and especially in the New York, New Jersey, and Philadelphia areas, to serve and support in-house HR staffs. Our experienced professionals know how to address critical needs, improve efficiency, evaluate processes, and recommend new approaches that will strengthen your HR operations and close the gap between employee perception and HR reality, Contact us to learn more about how The Lindenberger Group's HR services can improve your company.