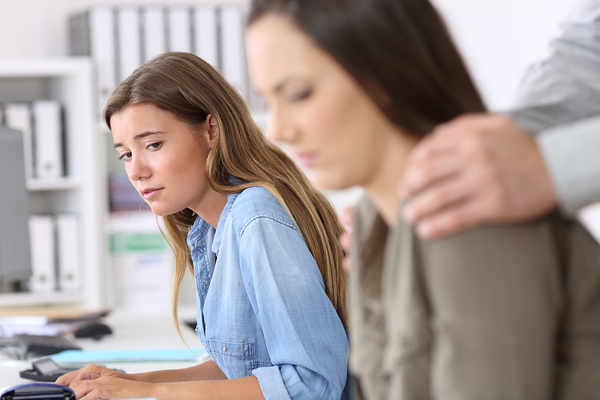 To be effective, training programs must include bystander awareness programs, according to a recent government report.
News stories are emerging daily identifying incidents of sexual harassment in the workplaces of some of the most powerful companies and institutions in the country. Each day brings reports of notable figures in media, entertainment, government, and business being accused of workplace sexual harassment.
This information comes on the heels of a 2016 report by the federal Equal Employment Opportunity Commission (EEOC) that much of the training companies do regarding sexual harassment is ineffective in stopping abuse.
What steps can companies take to avoid the pitfalls of poor sexual harassment training? Here are a few of the essential elements of effective sexual harassment training.
1. Have a Clearly Defined Policy
Companies need to establish clear policies that outline what sexual harassment is in the workplace and what the consequences are for failing to abide by those policies. These policies should be distributed to each new employee and reviewed regularly in training sessions. In addition, companies should regularly evaluate existing sexual harassment policies and adjust as needed.
2. Demonstrate Company Values
Companies need to reinforce that they value a workplace that is free of sexual harassment and retaliatory behaviors. This messaging must begin at the top. It also means that HR officers and senior management must actively pursue any allegations and act swiftly.
3. Know the Rules
HR officials, managers, and supervisors need to be clear on not just company policy, but also any relevant state laws about harassment and training. If corporate policy or state law requires other actions in addition to training, be sure those are followed.
4. Provide Realistic Examples
Training should offer examples that employees can relate to and that reflect situations, power dynamics, and interactions that are likely to occur within their jobs and companies. Examples should demonstrate acceptable and unacceptable behaviors, and how employees can use company-provided resources to share complaints, seek advice, and get help.
5. Expand the Reach
Sexual harassment training should be offered to as many, and ideally all, employees as possible. Providing all employees with information sends a powerful message to all workers about the importance of such training. Making it mandatory is a good move, too.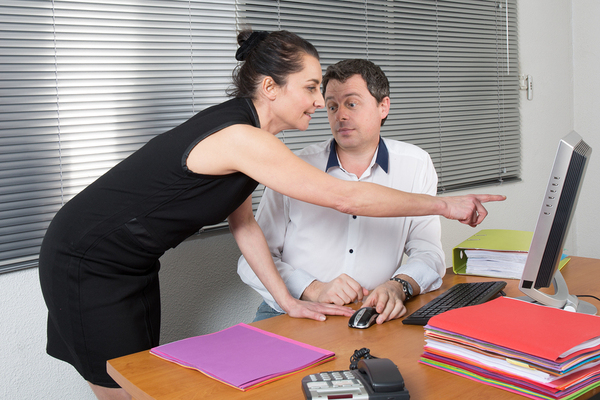 Sexual harassment training programs need to focus on all levels of employees, not just supervisors.
6. Make it Interactive
Employees need to have ways to engage with the training in ways that are most effective to them. In some cases, that may mean large group training facilitated by a trainer. There are other delivery modes available, too, including interactive computer-based training modules, webinars, and question-and-answer sessions.
7. Recognize Confusion
The latter half of 2017 has been rife with stories of decades-old and recent sexual harassment stories. That means that there is a great deal of confusion about behaviors now and in the past.
Employees need to have safe spaces in which to ask questions without fear of reprisal or judgment. Statutes of limitations need to be defined and explained. The ability to raise and confront old allegations needs to be stated clearly.
Power dynamics are a big part of sexual harassment and the reason why so many victims have not come forward in the past. Those power dynamics should be considered when scheduling training programs.
8. Understand Context
The EEOC report details the findings of the Select Task Force on the Study of Harassment in the Workforce. It provides important context on the state of workplace sexual harassment even before the recent public revelations. While the report dealt with harassment more broadly, its key findings are relevant:
Workplace harassment is persistent, with nearly a third of the 90,000 charges brought before the EEOC in 2015 including a harassment allegation.
It often goes unreported, with nearly three out of four people who experienced harassment not speaking with a manager, supervisor, or union rep.
The business case for stopping harassment is strong. The EEOC in 2015 recovered $164.5 million for employees who claimed harassment.
Leadership must set the standard and reinforce accountability.
Training needs to change. The EEOC report notes that most corporate training programs have been essentially unchanged for 30 years. The report encourages changes to training, including the use of bystander awareness and civility training.
9. Outsourcing Works
Often, smaller HR departments do not have the resources to provide the depth of training programs necessary to be effective. At The Lindenberger Group, we provide sexual harassment training programs that provide interactive tools that engage employees and deliver information effectively.
Our HR consultants work closely with clients in Philadelphia, New Jersey, New York City, and throughout the country to provide engaging sexual harassment training that includes group exercises, case studies, thoughtful reflection, and before-and-after assessments that assess cognition and growth.
Contact us to learn more about how The Lindenberger Group can help deliver effective sexual harassment training to your workforce.