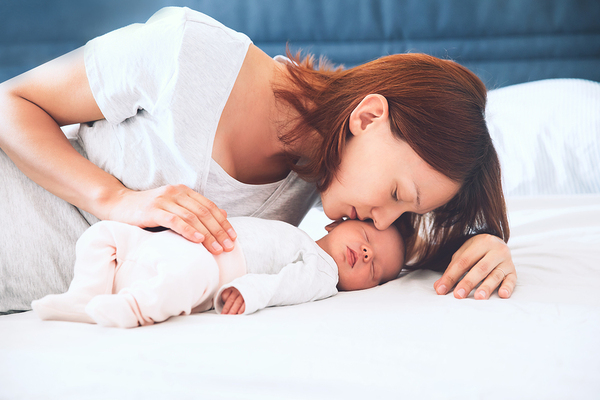 New York's paid family leave legislation eventually will provide new parents with up to 12 weeks of coverage.
In April 2016, New York Gov. Andrew Cuomo signed into law legislation that provides for a 12-week paid family leave. Understanding the key dates, provisions, and details of the new law can help HR departments and company leaders better serve employees and offer guidance.
Below is a closer look at New York State paid family leave and what employers need to know.
The law is considered to be the strongest and most comprehensive paid family leave programs in the country. It reduces the difficult decisions that men and women have had to make previously about whether to care for loved ones or maintain financial security.
Timing
The new provisions will be phased in over four years. In all cases, employees may take the maximum benefit once within a 52-week period.
Beginning January 1, 2018, employees are eligible for eight weeks of leave, with a maximum benefit of 50 percent of their average weekly wages.
In 2019, the number of weeks increases to 10, with a 55 percent maximum benefit of average weekly wage. In 2020, the weeks remain at 10 while the maximum benefit increases to 60 percent of average weekly wage.
In 2021, the final year of adjustments, the number of weeks grows to 12 with a maximum benefit of 67 percent of average weekly wages.
Eligibility
Nearly all employees are eligible for the program. Full-time employees (20 or more hours per week) become eligible after 26 weeks of employment while part-time employees will be eligible after 175 days worked. Employees will not have to use all available sick time and vacation time before using paid family leave.
Employers can allow employees to use sick or vacation time at full pay but cannot require it.
Paid family leave can be used for a wide range of needs, including:
Maternity or paternity leave for parents who are expecting a child, adopting, or fostering. The program begins at birth of a child and may not be used for prenatal conditions. Parents may use paid family leave within the first 12 months following birth, foster placement, or adoption.
Caring for a close relative with a serious medical condition. Close relatives are defined as a spouse, domestic partner, child, parent, parent-in-law, grandparent, or grandchild. Serious conditions may include mental or physical illnesses, injuries, or impairments, including inpatient care in a hospital, hospice or residential care facility, or continuing treatment.
Active duty deployment for families when a spouse, domestic partner, or parent has been called to active duty or received an order regarding active duty. Employees can use leave for situations related to a call to duty, including arranging for alternative childcare, attending military briefings and ceremonies, or making legal or financial arrangements related to the military member's absence.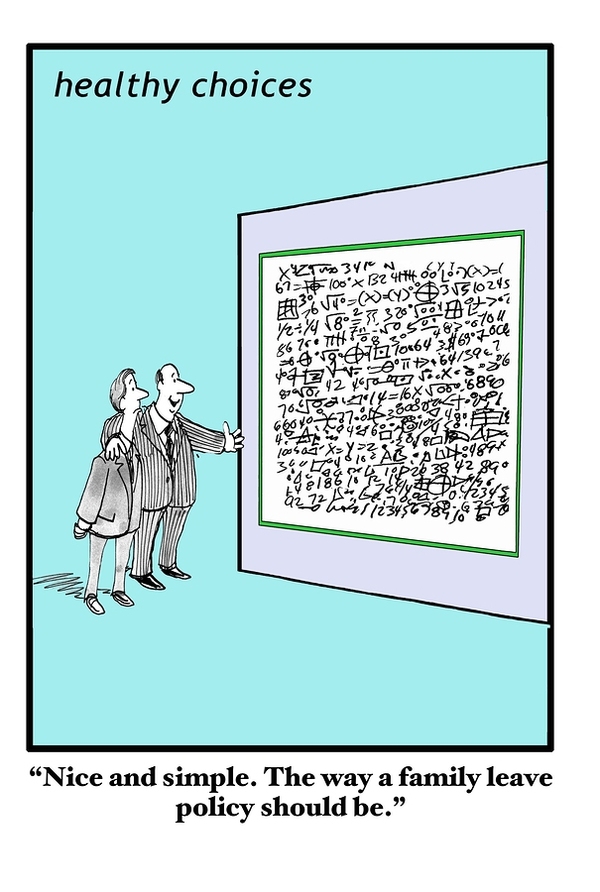 New York's new family leave policy provides clear guidelines about eligibility, required documentation, payments, and compensation.
Financials and Special Cases
Paid family leave is funded entirely by employees via payroll deductions collected by employers. For most employees, participation is not optional.
Under paid family leave, employees may care for loved ones living outside of New York. Citizenship and immigration status have no bearing on eligibility.
If spouses work for the same employer, that employer may deny paid family leave to those requesting one or more family members being on leave at the same time.
While out on paid family leave, employees continue to receive health insurance and jobs are protected upon return.
Preparing for Paid Family Leave
New York State recommends employers prepare now for paid family leave in the following ways:
Contact your insurance broker or agent to obtain information about obtaining paid family leave coverage, which is required for most companies with one or more employees. In most cases, paid family leave coverage will be added to existing disability coverage. Those companies that are self-insured for disability may purchase separate paid family leave policies.
Post workforce notices, generally provided as a Notice of Compliance by the insurance carrier. Notices should be posted in conspicuous places similar to notices regarding worker's compensation and disability insurance coverage.
Communicate to employees about the new guidelines, eligibility, and uses. This may mean updating employee handbooks, orientation materials, and company websites.
Make claim forms available and communicate the type of documentation employees will need to submit.
Update payroll processes to collect payroll withholdings.
Communicate to non-eligible employees about waiving coverage. Establish a process for collecting completed waivers.
At The Lindenberger Group, we help companies navigate complex HR issues. As an HR consulting firm, we offer guidance on policy development and best practices. Contact us to learn more about how The Lindenberger Group can help your company remain in compliance with all federal and state laws regarding employment and family leave provisions.