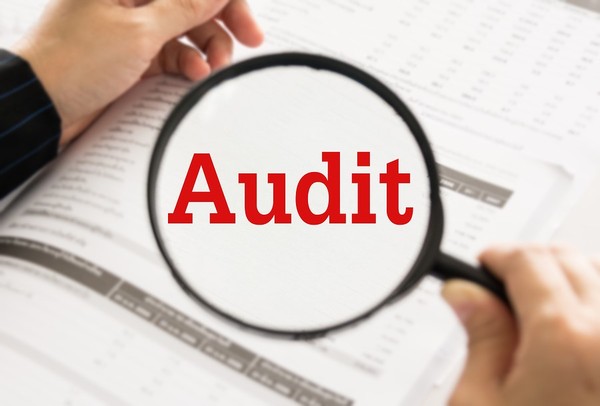 An HR audit provides deep insights into multiple human resources functions.
The role of human resources continues to evolve in many companies today. As organizations look to HR to identify, hire, train, and mentor employees into valued contributors, those companies need to be sure that each of these functions is operating at peak performance levels.
That is why conducting an HR audit is such an important step for companies to take as they look to strengthen their human capital.
What is the true value of an HR audit? The answer depends on the company, but an HR audit can identify opportunities for corporate growth that would be solved by strengthening or outsourcing HR functions that are critical to success.
An HR Audit Defined
HR audits, like those of financial operations, examine the current practices, policies, job functions, and outcomes of all the myriad components of modern human resources.
Auditors are usually independent of the organization, have deep knowledge of best practices, and provide candid and impartial assessments. These exercises are not punitive. To the contrary, they help organizations hone in on the strengths and opportunities that exist.
HR audits can be comprehensive or focused on one or several areas. The audits ask both basic and complex questions. Here is a look at some of the common areas explored in each functional HR area during an audit.
General Information

Plans for workforce expansion or contraction
Type of organization (nonprofit, for-profit, government)
Are unions representing workers?
History of employment labor claims to federal or state agencies

Hiring and Onboarding

Review of recruitment process, hiring manager training
Assessment of job description compliance with applicable regulations
Interview process review, including whether questions are legally compliant
Application process and requirements
Background testing and drug testing policies
Job-related testing and validation
Acceptance and rejection procedures
Use of independent contractors or contingent workers
Onboarding paperwork, procedures review

General Employment Practices

Employee handbook review for completeness and compliance with federal and state rules
Acknowledgement of receipt of handbook and applicable policies
Process for employee performance evaluation
Existence of policies for dispute mediation, ethics reporting, sexual harassment and discrimination training and reporting
Employee discipline and termination procedures

Wages and Benefits

Review of defined employee classification levels
Payment of exempt and non-exempt employees in compliance with federal and state laws
Time recording procedures and systems
Existence of policies about absenteeism, tardiness, and paid time off
Sales commission policies defined and followed
Benefits communication and compliance, including health care and retirement plans
Defined and communicated bonus and severance pay plans
Assessment of leave plans for illness, pregnancy, family leave, military leave, and disability in accordance with applicable laws

Safety and Security

Compliance with federal and industry notification guidelines
Use and scope of safety training and injury prevention programs
Review of emergency response and communication plan
Process for managing workers' compensation leaves and communication
Plan for preventing workplace violence

Record-Keeping and Documentation

Use, definition, storage, and security of personnel files
Existence of areas for postings of mandated information
Plan for communicating required notices to employees
Audit Triggers and Focus
Many companies routinely schedule comprehensive HR audits as a general practice. Others are prompted to conduct an audit to ensure compliance.
For risk mitigation audits, auditors might be asked to look for areas of exposure that could be problematic to the organization or its employees. Often these audits look at policies as they relate to federal and state guidelines and laws. Other risk-related audits may focus on practices that are behind industry standards and may put the company at a competitive disadvantage.
Value creation audits, by contrast, look at ways to improve policies and procedures in order to better align HR functions with critical business strategy, goals, or needs. Such audits may examine, for example, the need to improve candidate sourcing efforts to gain access to critical talent in high-demand areas.
Audit Costs
The costs of an HR audit will vary widely and depend on the scope of the audit being done. The costs of an audit need to be factored against the risk of not conducting an audit. The expenses of employee lawsuits and complaints, lost time from injuries, and the opportunity cost of inadequate hiring can add up fast.
Using an Audit
Like a financial audit, an HR audit is a powerful tool for companies to leverage. Audits give companies information and context, as auditors can also share how a company's audit stacks up against others in an industry, location, or more broadly.
Armed with strong audit information, companies can develop action plans to begin to change the way HR is done. Here are just a couple of examples of how HR audits can help companies thrive, as reported by SHRM.
At Claremont Savings Bank in New Hampshire, recent HR audits have had many positive impacts on the company, including:
Confirming federal tax payments were submitted according to federal law
Reviewing and confirming that employee payroll deductions for benefits were proper
Assuring compliance with I-9 documentation requirements
CoBiz Financial, a Denver-based financial services firm, does three HR audits: an internal audit, compliance audit (focused on regulatory issues), and a processes-and-practices audit. A recent audit recommended narrowing the definition of an "applicant."
Previously, the company had defined applicants as anyone whose resume met minimum requirements and had been reviewed. The auditors recommended that the definition be narrowed to those who apply for a position, are qualified, and have their applications retained.
What impact did that recommendation have? The process improvement helped the company remain in better compliance with federal affirmative action laws.
At The Lindenberger Group, we help companies develop strong HR programs by offering audit and outsourcing services. Our team of experienced HR consultants will work with your company to pinpoint areas of strength and opportunity.
Contact us to learn how The Lindenberger Group can help maximize the impact and value of your HR functions today.